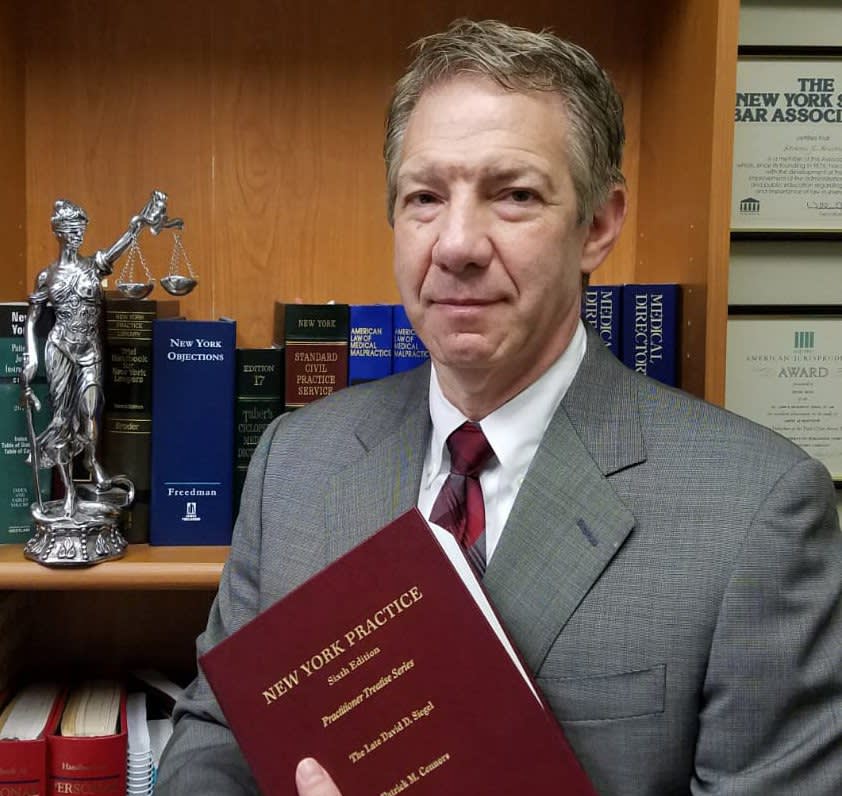 An Experienced New York Attorney Ready to Fight by Your Side
As the senior trial attorney at the Law Office of Steven R. Smith, Steven R. Smith has the experience you need and want in order to succeed in obtaining fair compensation for the serious injuries that you have suffered as a result of someone else's negligence.
Having obtained significant verdicts in all aspects of personal injury and medical malpractice claims, we know how to prepare and win your trial, and negotiate favorable settlements.
Every personal injury and medical malpractice case is personally reviewed, managed, and controlled by Steven R. Smith, who will negotiate the settlement of your case - or will represent you if your case goes to trial.
Personal Background
Steven R. Smith was born in Queens, New York, and has lived in Queens County, Kings County, Nassau County, and Suffolk County. After receiving an undergraduate and master's degree in Psychology, he went on to obtain a law degree from St. John's University School of Law. He has given back to students there by serving as a mock trial judge, and hired interns to learn about the practicalities of law.
Steven started his career learning insurance personal injury defense, working for one of the most prestigious defense firms in New York. He thereafter worked for one of the finest personal injury medical malpractice firms in New York before opening his own personal injury practice over twenty years ago. At the Law Office of Steven R. Smith, he handles only cases for people who have been injured in an accident or through medical malpractice.
While some law firms pride themselves on starting a lot of lawsuits, Steven knows that his clients don't want lawsuits; they want settlements. Steven works hard to put their case in a great position to be settled because he knows what factors the insurance companies look for and value. He is, therefore, able to settle most cases without costly and time-consuming litigation. His Google Reviews prove how effective he is. Steven and the rest of his team are very proud of what actual clients have to say about the firm.
Most importantly, with over 30 years of experience exclusively in the field of auto accidents, slip and fall or trip and fall accidents, construction accidents, and medical malpractice, the Law Office of Steven R. Smith knows how to get you the best results possible. We are "aggressive attorneys, fighting for your rights." Call us now so we can help you.
Education
J.D. - St. John's University School of Law, 1988

M.S. - C.W. Post College of Long Island University, 1983

B.S. - C.W. Post College of Long Island University, 1980
Bar Admissions
1988 - Admitted to practice law in New York and New Jersey

1988 - Admitted to practice law in all State Courts in the State of New York

1989 - Admitted to practice law in the United States Federal District Courts,

Southern & Eastern Districts
Professional Associations
New York State Bar Association

Nassau County Bar Association

Suffolk County Bar Association

New York State Academy of Trial Lawyers

New York State Trial Lawyers Association

Association of Trial Lawyers of America

American Bar Association